SERVING CALGARY FOR OVER 50 YEARS
Humidification
Alberta Furnace & Heating Services provides quality humidification and air filtration services to the Calgary area.
The following describes some of the services we provide:
Sales/Installations, Parts/Service, Custom Designs, Humidifiers For Any Heating System, High Efficiency Air Cleaners, Large Selection of Filter Replacements.
Humidity Let's Talk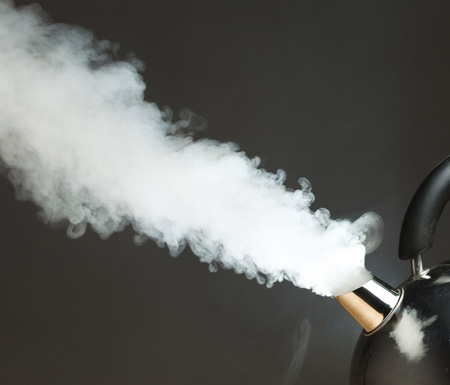 What is humidity?
Humidity is the water vapor within a given space or, in the case of Calgary, the lack of it within a given space! Proper humidification (the process of adding moisture to the air) is an important aspect of indoor air quality. It adds to our comfort by reducing static electricity and reducing or eliminating dry nose, dry/scratchy throat and itchy skin.
Constantly changing levels of humidity or constant low levels of humidity also affects practically everything in our home; furniture, musical instruments, electronic equipment, printers, hardwood floors, wood paneling, joists/studs, drywall and so on. For example; in furniture the wood shrinks causing joints to separate and cracks to appear or in the case of plaster/drywall, cracks appear as the product dries out.
Also, in a properly humidified home, you feel comfortable at lower temperatures. The reason for this is called "evaporative cooling". Drier air is trying to rob your skin of the moisture it does have leaving your skin feeling cool. For example; if you step out of your bathroom into the hall after just having your shower, you immediately feel chilly even though the hallway may only be 5 degrees or so cooler than the bathroom temperature. The bathroom was very humid and the hallway much drier (if no humidifier in home). The dry air very quickly goes to work evaporating the water on your skin, leaving your skin feeling cool.
Therefore, in a properly humidified home, you no longer have to "turn up" your thermostat because you feel "chilly".
Relative humidity is the ratio of water vapor present in the air compared to the maximum amount of water vapor the air could hold under the same conditions. This is expressed as a percentage. Outside air at 10 F and 70%RH (relative humidity) can drop to as low as 7% RH(as dry as a desert) when heated to normal inside temperatures. Recommended indoor humidity is about 40-45%. Unfortunately, there are two factors that prevent us from maintaining that level year round.
1. Outside Air Temperature; because of the windows in an average home, the colder it is outside, the lower you must set your humidity otherwise you will end up with another problem – overhumidification. The higher humidity in your home will condensate out on the colder surface of the window (unless your have high quality windows with very little heat loss) causing moisture problems such as mold and mildew and ruining the window casing and drywall underneath.
2. Humidifier Sizing; many builders/contractors are unaware of how to size a humidifier to the size of home, how vapor migration works and what the true capacity of the humidifier they're selling is (most manufacturers state the capacity under the most optimum conditions.) This results in undersizing or oversizing a home and a very unhappy customer.
Alberta Furnace's preferred type of humidifiers is the Furnace Drip (Flow-Thru) or a large portable (floor). Only these two types will provide humidity for our unique climatic conditions (Chinooks, spring, fall & winter). All other types rely on the warm air for the energy for evaporation and there are too many times throughtout our seasons when the furnace does not run enough to provide the energy to give the humidity needed for our dry climate.
Humidifier Type Comparison
Area CoveredMaintenance*Spring/Fall RH
| | | | |
| --- | --- | --- | --- |
| Plate | @200 sq.ft | monthly clean; 6 times/yr.,plates | Very little |
| Drum | @1300 sq.ft | monthly clean; times/yr.,plates | Very little |
| Disc | @1300 sq.ft | monthly clean; | Very little |
| Spray | @1500 sq.ft | monthly clean; twice/yr., pad; once/2yr.,nozzle | Very little |
| Drip (Flow-Thru) | @1300-2600 sq.ft | annual,new panel; once/3 yr.,orifice & strainer | up to maximum, if needed |
*This is regular maintenance only and does not include repairs.
Recommended Relative Humidity Guide*
Outside Air Temperature(C)
Indoor Relative Humidity(%)
*This is a guide only and will vary according to construction of home (quality of windows,vapor barrier, etc.) Basically, for every 5 degrees below zero Celsius, drop your humidistat by 5%.
Humidifiers We Carry
The following humidifiers are provided with manual humidistat operation although outdoor temperature compensating humidistats are available. We have found that most do not operate properly in Calgary's unique climate conditions. However, we have found that the Honeywell Pro 9000 IAQ and the Honeywell Aube IAQ are both combination programmable thermostat/compensating humidistats that work extremely well. Compensating humidistats raise and lower the humidity level for you based on the outside air temperature. This will prevent excessive condensation on your windows in colder weather.
Aprilaire
Model 350(18 gal/day)(@2000 sq.ft on average tight homes)*per quote basis. This humidifier is normally installed in situations where there is no forced air (furnace); ie homes or condos with infloor heating only
Lennox Healthy Climate
HCWP3-18     $595.00 installed + gst
Generalaire Filters
Model 1042     $395.00     installed + gst
Model 81     $365.00     installed + gst
*On looser (older) homes, the sq.ft will be less and on very tight homes, the sq.ft will be more.
Lennox HCWP3-18 & Aprilaire 350:
Parts: 5-Year Limited Warranty on Covered Components from installation date**
Labour: 1 Year from installation date
Generalaire 1042 & 81:
Parts: 5-Year Limited Warranty from production date**
Labour: 1 Year from installation date
**Units must be installed by a licensed HVAC installer.
**This does not include normal maintenance items; ie evaporative pad/panel, orifice/strainer, float seal/assembly.
Prices subject to change without notice.
Custom Design Service
In these cases, a custom design is needed. Please phone for a free consultation
Parts Delivery
In Calgary, we offer free delivery of humidifiers, air cleaners and their parts on orders over $20.00. For smaller orders in Calgary and any orders for areas outside Calgary, we ship by regular mail and charge a shipping/handing charge.
Annual Service
For those of our clients who do not wish to tackle their own humidifier maintenance, we offer an annual reminder & service where the client is phoned at the same time every year to book their once/year service.
Humidifier Maintenance
All of the following tips apply to the Calgary Area:
Drum Types/Spray Types/Disc Types
Once every 2 years; replace rubber seal in float assembly.
Twice/year; replace sponge pad(does not apply to disc types).
Once/month; clean drum, drum pad and pan with vinegar/water solution. Left any longer than that and you will have to use an acid descaler.
Once/week; to reduce bacterial buildup, use bacterial tablet or clean once/week or use bacterial powder once every 2-3 weeks.
Drip (Flow-Thru) Types
Once/year; replace water panel.*
Once every 3 or 4 years, replace orifice and inline strainer in solenoid valve.
Tubing can be replaced every few years or flushed out to remove mineral buildup.
*This is normal maintenance only. If in the downtown area, or if you are living in an area under construction, you may have to replace the water panel more often.