SERVING CALGARY FOR OVER 50 YEARS
Forced Air Heating & Furnace Service
Furnace Replacements
Air Conditioning Systems
Furnace Repair/Service – Most Makes
Annual Service
Hot Water Tanks
Water Conditioning & Softening
Specialized Combination Heating System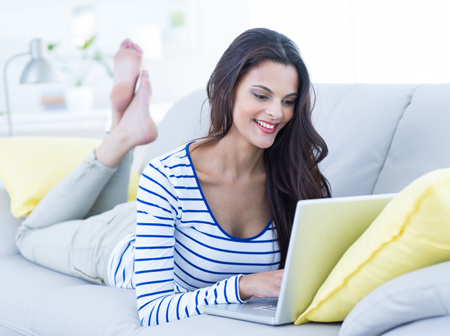 High Efficiency Forced Air Furnaces
As of January 1, 2010, the minimum efficiency requirement in the City of Calgary is 90%.
The following is the Alberta Furnace preferred choice of high efficiency furnace systems.
More information on features, specifications and energy efficiency can be found on the Lennox website at www.lennox.com
Lennox Elite Series EL296V
Energy Star rated furnace with an efficiency rating of up to 96% AFUE, 2-stage operation and a DC-variable speed motor.
*In most applications, the additional expense for a furnace with a DC motor pays for itself within 2½ to 3 years with the electricity savings.
Specialized Systems(up to 3000 sq.ft.)
If you are considering replacement of at least two low-efficiency furnaces as well as your water heater, we recommend the Viessmann Boiler with air handling units and an indirect water heater by Amtrol.
Air handling units come with DC high-efficiency blower motors which run with less noise and your domestic hot water is also generated at 95% efficiency.
In order to prolong the life of a system such as this, a good quality water softener must be installed. We recommend and install Kinetico Mach 2040 and 4040 units for within the City.
We highly recommend the installation of a PRV (pressure-reducing valve) on the incoming water service as well as the installation of a properly-sized diaphragm style expansion tank to eliminate water hammer.
Humidifiers and air cleaners are strictly add-on accessories and can be sized and incorporated easily.
Payback on systems like this is typically in the 11 to 12 year range.
Specialized Systems (3000 to 6000 sq. ft.)
Multiple heating modules and air handling units can be utilized to offset heat loss. Since these systems are meant to be engineered for each application, the consumer should select a contractor with extensive experience in this area. References are available upon request.
Specialized Systems (6000+ sq. ft.)
For homes larger that 6000 sq. ft., we recommend going with a twin boiler system with indirect domestic hot water tank and Lennox air handling units.
Note: At all times, we would prefer to see a minimum of two (2) heat sources for homes outside the City (Calgary) limits.
Ventilation Air Code Requirements
Only the cheapest (180 cfm and lower) kitchen canopy exhaust hoods are allowed to be vented to the outdoors without special make-up air provisions. The maximum amount of unheated outdoor air allowed to enter a typical furnace is 25% of supply air. This typically means a 250 to 300 cfm kitchen exhaust hood is the maximum size allowed without preheating make-up air.
Many contractors will install an electric heating coil to preheat make-up air which is very expensive to run and is strictly an on-off system. We have developed some alternate ways to deal with make-up air requirements. The ventilation air systems are all custom design built systems providing constant discharge air temperatures.
According to the latest Ventilation Code Requirements; if you build your home with direct vent sealed combustion gas-fired appliances, make-up air does not have to be provided for kitchen exhaust fan applications. However, this would result in serious negative air pressures within the home and we do not support this practice. A properly designed kitchen exhaust/make-up air system is the only way to go.