SERVING CALGARY FOR OVER 50 YEARS
WHO are We
Alberta Furnace & Heating Services is a family-owned business providing quality heating services to the Calgary residential market. Our business philosophy of "do it right the first time" has gained us a solid reputation as a reliable contracting company which offers excellent customer service and unsurpassed technical expertise.
Alberta Furnace & Heating Services has been in business for over 50 years providing service to the residential market.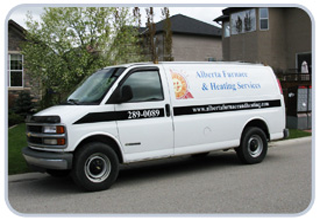 Bert and Barb Timmer purchased the Company when the owner wished to retire and have been operating as the owners for the past 20 years. Bert brought to the business his background in mechanical design while Barb added administrative and sales experience. Together, they diversified their services to include in-floor heating and design services and have become known as the people to call for "unique mechanical solutions".
They operate their company with a great level of integrity and knowledge and treat their customers with a good deal of respect. They expect your experience with them to be the best from your initial phone call to your experience with their people onsite.
Bert and Barb invite you to browse through the website and contact them if you have further questions.
Please note that if you don't see your equipment brand on the quote request form, feel free to ask in a separate contact form query. Most major brands are serviced.